Our story
best Caribbean restaurant in Spitalfields
Cafe Caribbean was started in 1993 from a small outlet in Covent Garden, London, by Warren Richards, an ex-professional boxer. Cooking knockout Caribbean food in Covent Garden not only established the reputation for Cafe Caribbean, but also helped Warren to win the heart of his wife Louise.
Warren's passion for bringing the authentic, traditional Caribbean dishes to the London culinary scene has been the driving force behind the success of the restaurant. The family recipes that were passed on to Warren from generation to generation is what makes Cafe Caribbean Spitalfields an ideal restaurant for an authentic Caribbean meal.
Everything is made from scratch on a daily basis on the premises of the restaurant. Warren loves sharing cooking tips for his favourite Caribbean dishes, but quite protective over his own indulgent jerk gravy recipe! Well, to be honest, you will understand why when you try it!
Cafe Caribbean Spitalfields is the place for great food, good vibes and bold flavours!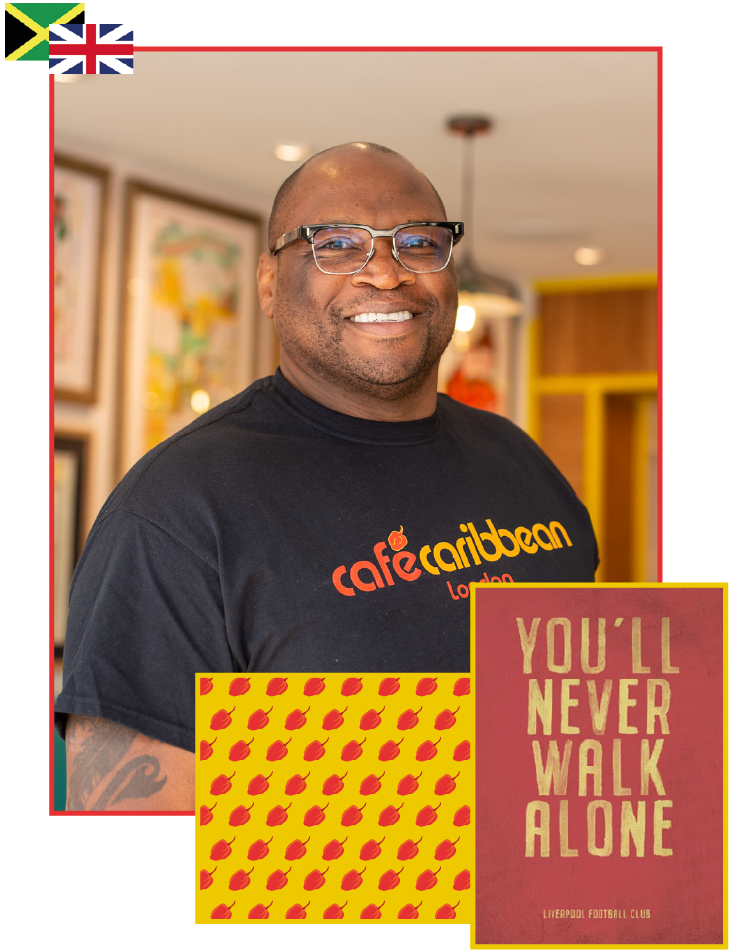 "All our recipes are influenced by Content District, St Catherine, Jamaica, my mother's homeland. This is where, as a child, she was taught by her own mother about the special ingredients of our recipes and how to prepare and cook them.
Making our Jamaican food truly traditional and representing our historical family name are our goals."
Warren Richards, the Founder and the Head Chef.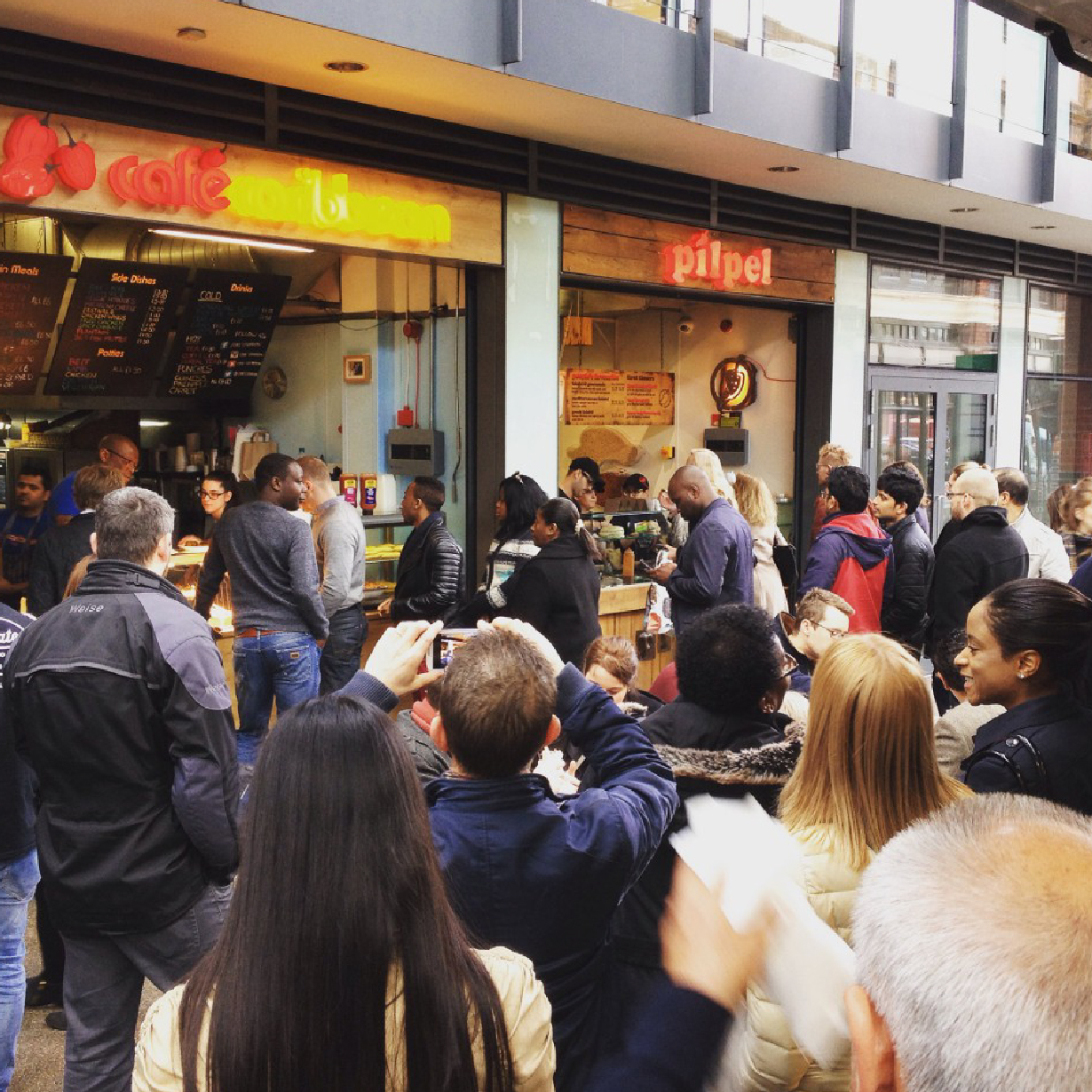 Come and Discover Our Restaurant
Visit our restaurant at the Spitalfields Market for a truly memorable dining experience!
Contact Us
"Food was 10/10. I had the curry goat which came on the bone. Plenty of flavor rich gravy and a nice over baked patty that fell apart. Fresh and crispy. The rice&peas was fluffy and full of flavor. Not like other places microwave it till flat and is so hot it burns the roof of your mouth!!!!! So that was Friday Sunday I had to order again this time I ordered oxtail."
Rudi Vogel
Google review
"Had a few take aways now from Cafe Caribbean and every time been the food has been delicious. Lovely, friendly staff, clean restaurant and food is fab. Tried most of the menu now! The jerk chicken and mac and cheese with jerk gravy are our favourites. Can't wait to have it again."
Daniel Sack
Google Review
"Delicious food, friendly service and was definitely needed on a Friday night in lockdown! We had Jerk Chicken, veggie curry, plantain and mac n cheese. It was great! Thank you."
Stephanie Waldheim
Google Review
"What a great find in Loughton!!!! The specials are worth asking about Jerk Prawns have become a family favourite. Have used regularly since it opened we are never disappointed."
Leanne Green
Tripadvisor review